Sacred Sundays Journey - Exploring wisdom and intuition in reshaping health, healing and aliveness
One Sunday/month for 8 months (October 2019 - May 2020) Full - Next Offering to be determined post-Covid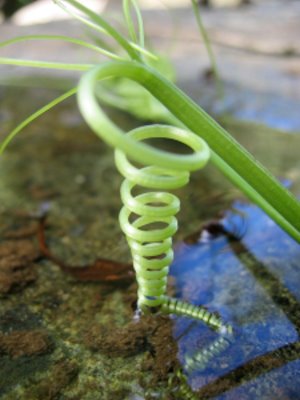 This journey is designed in a one-Sunday per month format with the intent of offering you a day to slow down, receive, reflect, learn, be nurtured and be inspired by your innate wisdom and intuition.
The retreat-style pace and Yanumoja Yoga approach facilitates the expansion and deepening of self-awareness through the discovery of the intuitive energies that reside within.

The principles and practices of Yanumoja Yoga are grounded in Tantra, the 8-limbs of Yoga and Shamanism. Journeys are intentional acts used in shamanic healing to expand consciousness, focus and intensify inner vision and generate powerful transformation.

You will come away with greater self-appreciation and sense of interconnection with all of life. Each Sunday will bring a deepening sense of peace, presence, heightened intuition and freedom to live in line with your heartfelt desires. From one Sunday to the next you will have the opportunity to create the life that supports your desires and passions, learn how to shift the energies that sabotage your aliveness and come into the power of your unique expression.
General format of the day:
10 am Opening ceremony, meditation, gentle yoga
Check-in followed by break (coffee, tea and healthy snacks provided)
Theme, theory and practice
1 -1:45 pm Lunch (healthy homemade and according to preferences and allergies)
Theme, theory, practice and afternoon break
Gentle stretching and Yoga Nidra
5 pm End of day

Outline
September 16, 2020 7:00- 9:00 pm Orientation

Day 1 October 18 The Art and Mystery of Life, Healing and Wellness

Day 2 November 15 Healing from Within

Day 3 December 13 Energy in the Realm of the Unconscious

Day 4 January 17, 2021 Earth-Based Medicine and Spirituality

Day 5 February 28 Star Maiden Medicine Wheel continued
Day 6 March 28 Star Maiden Medicine Wheel continued

Day 7 April 25 Star Maiden Medicine Wheel continued

Day 8 May 30 Take -Aways and Next Steps

Registration: Limited to 4participants to facilitate the co-creation of an intimate space of trust and openness. To register please email suzanne at smontford@sympatico.ca to receive the one-page application form which will help you self-assess your readiness for this journey.
Cost: $2,000 (includes taxes, snacks and lunches, materials and supplies). You will need to bring your own journal. A $400 non-refundable deposit is due upon registration with the balance payable $200/mo for the 8 months.
For more information or questions, please call Suzanne at 819-790-3456 or text to arrange a time to talk.